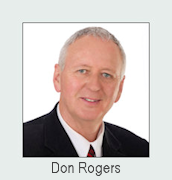 It's been my pleasure to have been born and raised in Victoria where I continue to reside with my beautiful wife of thirty six plus years. Together we raised four children, a daughter and three sons who have enriched our lives with seven wonderful grandchildren.
I enjoy cycling, motorcycles, walking, especially with friends and my dog Duke, golf, and a host of other individual and team sports, spending time with family and being immersed in a compelling book with the wood stove ablaze.
For over thirty seven years I was employed by Canada Post Corporation and am presently a member of the staff at Care Funeral Services.