(Including all taxes and fees) $1,696.50*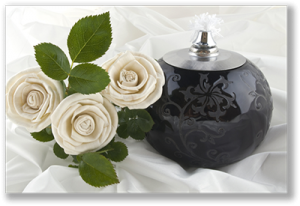 CARE Funeral Services have been looking after the funeral needs of southern Vancouver Island for over 30 years. Our reputation for quality, caring service and low prices is second to none. We have no commission sales staff, which means there is no incentive to "up-sell" our clients.
When you deal with CARE Funeral you can be certain your needs come first!
Simple Cremation Includes:
Contact, confirm and make arrangements to remove deceased from hospital morgue to funeral facility with release
Meet with family to confirm arrangements or any prearrangements and acquire information
Hold the deceased for the legally required 48 hours prior to cremation
Procure "Medical Cerfiticate" from family physician (or coroner)
Register the Death with the Dept. of Vital Statistics
Print 1 Death Certificate
Print and procure permits
Print cremation authorization
Print prayer cards
A complimentary listing on our website's obituary page
Make arrangements for cremation with crematorium
Prepare and casket deceased for cremation
Transfer deceased to crematorium
Supply a simple cremation casket (cardboard to a maximum of 200 lbs)
Retrieve cremains from the crematorium
Prepare cremated remains (transfer to urn when applicable) with all pertinent papers, billing, etc.
Contact family member
Additional Services & Fees
Witness cremation $200.00
Surgically Remove Pacemaker $100.00
Visitation, prayers or viewing for 2 hours Mon-Fri 9-5 $250
Visitation, prayers or viewing for 2 hours evening and weekends $550
Urns – in stock or by catalogue from $40.00
Oversized cremation casket

200 to 300 lbs. $120.00
300 to 450lbs. $288.00

Immediate removal $250.00
*  In keeping with our promise to provide the best possible value, we offer our customers a bookkeeping credit (or discounted fee) on all accounts that are paid in full to CARE within 48 hours of the commencement of services or prior to disposition, but does not apply to pre-payment.