Print Friendly Version
Check your settings when you are happy with your print preview press the print icon below.
Show Obituaries Show Guestbook Show Photos QR Code

Print
November 23, 1934 - January 25, 2023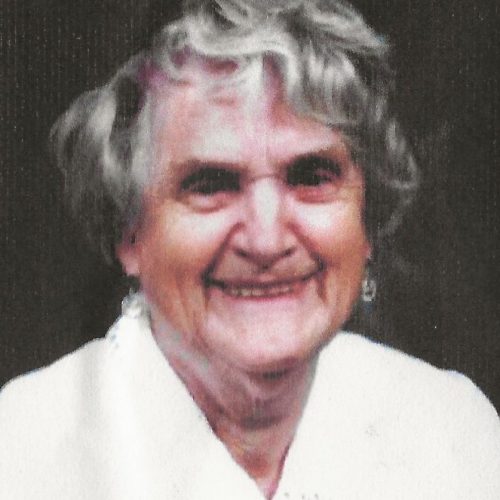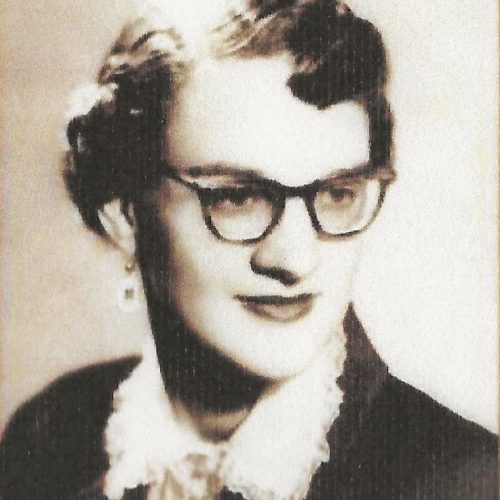 Take one day at a time and do the best you can!
Share your Memorial with Family & Friends
Our dear sweet mother, grandmother, aunt, sister, wife and friend passed away this past week. She went peacefully and quietly. After 88 years on this earth, she has served her purpose…raising 4 children and loving all those around her.
Geraldine was born in Vancouver, BC to Burnice Mellis, the youngest of 3 girls. She grew up in the big city, riding on the electric trolley cars and spending time with family all around her. At a young age she started living with her grandparents (William & Annabelle Mellis) who raised her into her teen years. Geraldine grew to have a great love for animals of all kinds. She fondly shared the story of a white cat that she had that would wrap around her neck and cuddle! She also had budgies, cats and dogs over the years.
In her early 20's she met Francis Joseph Mohat. They went skating in Vancouver on a first date. Frank was a military man who owned a "hot car" – 1953 2 door green Pontiac! On November 23, about 1956, they were married.
A sweet baby girl was born first. Geraldine and family moved to Quebec where Frank was stationed. Geraldine seemed to have fast unique deliveries after her daughter because Robert Joseph Mohat was born in the back seat of that "hot car" (53 Pontiac) – before making it to the hospital!
In 1967 they all packed up and moved to Alberta.
1968  was the year Raymond Richard was born – September – in the trailer in Bowden, Alberta. (Bob got to witness that birth!)
In 1969 a little farm was purchased in Yahk, BC. It was challenging because of the rough living conditions: no flush toilet, no running water (pump outside) and wood stove for heat. But they endured!
Number 4 child was born – Christopher Andrew in July of 1970 (while living in Yahk) – but he was born in the fire truck that was on its way to the Trail hospital!
In 1972 they then moved to Chilliwack, BC. Geraldine worked for Fraservale Cannery – for about 6 years. After working there she would not eat frozen vegetables!
Geraldine stayed in Chilliwack until 1978.
Her first grandchild was born December 1988, Sara.
The second granddaughter was born March 1990, Samara Mohat and her third on was born May, 1993 Mariah Mohat.
In 1994, after Frank passed away (1993), she purchased a home with 2 of her children – in Kelowna, BC. After a couple of years, they went their separate ways and Geraldine moved into the seniors living complex run by the Grace Baptist Church. She loved socializing and going to church there – just a little walk across the parking lot!
After 16 years of living on her own, her health started deteriorating and it was decided it would be best for her to move in with her son Bob on Vancouver Island in 2012. She then moved into the Acacia Tymar Seniors Care home at Shawnigan Lake in 2015 where she spent her last years in their wonderful care.  She continued to make friends and enjoyed the many activities there as well. Geraldine was a happy, feisty resident and was loved by all.
A few of her favorite sayings were:
     "Go jump in the lake", "Hee Haw", "Holy Mackeral"
     and one that she said frequently was:
     "Take one day at a time and do the best you can!"
     We all need to take that advice!
Some of the things she enjoyed in life were: square dancing, playing bingo, crocheting/knitting (most everyone she met received and afghan or blanket handmade by her) and visiting with family. She was the Queen of Uno, and loved to play the "pick up 4" card to the player next to her. Value Village/thrift store shopping was also a favorite pastime. Eating chocolate was also a big treat for her.  Even though she was a diabetic she would indulge in that luxury whenever she could!
She loved all her friends like family and prided herself in remembering everyone's birth dates and anniversaries (family & friends!).
Her children, grandchildren and great grandchildren
 ( Mischa, Amelia, Abigail, Ella, Aubree, Everly & Nola) were her passion in life-loving them all with all her heart!
We will miss her fun loving, spunky spirit. We know you are in a happier place and you know we will all miss you- God be with you  til we meet again!!